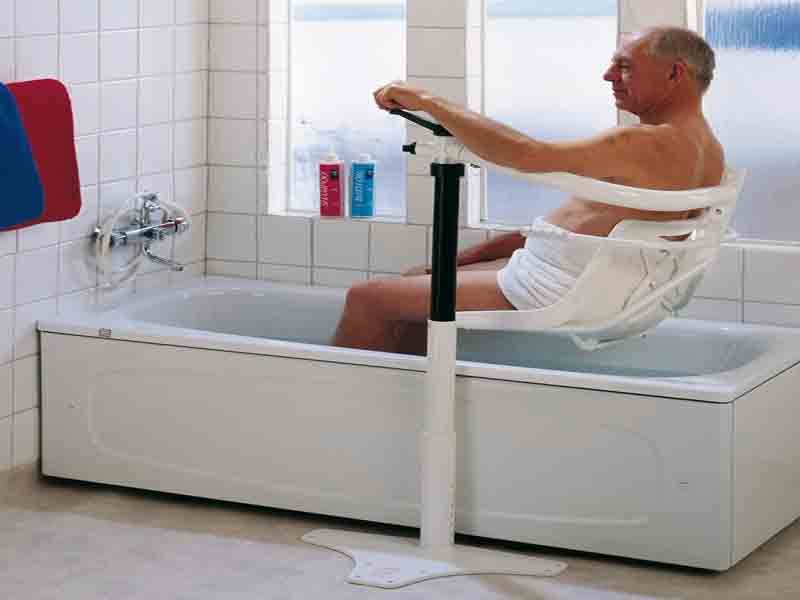 Bathing and showering is fundamental to most people's lives and unfortunately is one of the main areas of difficulty for individuals with health or mobility problems.
OT Experts assesses, recommends and provides all forms of bathing and showering aids including bath lifts and shower seats.
In many instances the only solution to ensure safe and independent bathing is for the bath to be fully removed and a level access shower or wet room to be installed.
OT Experts assesses and advises on all aspects of bathing and provides detailed recommendations to meet individual needs. Typical recommendations include:
Bath board
Bath seat
Powered bath lift
Swivel bather
Level access shower
Wet room
Wall fixed shower seat
Mobile shower chair
Shower screens
Grab rails
OT Experts provides full specification level access showers to meet an individual's needs and arranges free home visits from reputable companies to provide accurate and reasonable quotations.
OT Experts oversees the whole process from assessment, to recommendations, to installation and provides advice on possible funding routes including Disabled Facilities Grants (DFG).
OT Experts offers competitive prices for both private individuals and commercial partners.
Please contact us to discuss your requirements.
All
Assessments
Aids & Adaptations
Other Services